Legal Notice

velorian GmbH
Storkower Str. 115a
10407 Berlin
Germany

mail: contact@velorian.de
fon: +49 (0)30 3643 1679
fax: +49 (0)30 3643 3905
mobil: +49 (0)152 260 156 74

CEO: Eckehard Bahr
Registered at Amtsgericht Charlottenburg Berlin: HRB 211502 B
VAT: DE327074751
Tax Number: 37/569/51164
Responsible for content according to § 55 Abs. 2 RStV: Eckehard Bahr

This offer contains links to external websites. We assume no liability for these external contents. For the contents of the linked pages the respective provider of the pages is responsible. The linked pages were checked for possible legal violations at the time of linking.
The contents on these pages are subject to German copyright law. The duplication, processing, distribution as well as any kind of utilization of the contents require written consent. Downloads and copies of these pages are only permitted for private, non-commercial use.
© velorian 2019, images: pixabay.com pexels.com openclipart.org and a special thanks to Marcel for his great pictures.
Music from: zapsplat.com
Find us on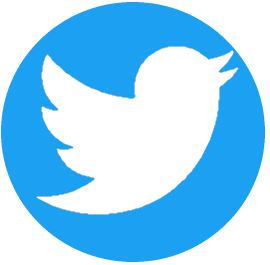 or at the bicycle fairs where we will show our products this year.
Data Privacy
Personal data is treated in accordance with the legal data protection regulations and this privacy policy.
Name, address or email address will only be recorded in the context of the respective use, such as a newsletter or an order, and only passed on to authorized third parties in the case of legal requirements. In order to avoid someone receiving undesired information, you must first confirm your email address when subscribing to the newsletter. This means that the subscription will not be activated until you click on the link in an email that we will send to the indicated address. You can at any time delete your email by using the link provided in any mail we send.
We collect and analyze anonymised data of visitors, e.g. IP addresses or clicks, with technical tools on these server, because we are interested in how much people visit our sites per day and month and in wich country people are interested in our products.
We don't use cookies except in the shop system to collect order data. These cookies are out of date after the order is finalized.
This website uses the Facebook pixel, Facebook Inc, 1601 S. California Ave, Palo Alto, CA 94304, USA ("Facebook"). This allows us to evaluate the effectiveness of Facebook advertisements for statistical and market research purposes and to optimize future advertising efforts. The collected data is anonymous to us as the operator of this website, we cannot draw any conclusions about the identity of the users. However, the data is stored and processed by Facebook, so that a connection to the respective user profile is possible and Facebook can use the data for its own advertising purposes, in accordance with the Facebook Data Usage Policy. This allows Facebook to enable the placement of advertisements on pages of Facebook and outside of Facebook. This use of the data cannot be influenced by us as a site operator. You can find further information on the protection of your privacy in the Facebook data protection information: https://www.facebook.com/about/privacy/. You can also use the "Custom Audiences" remarketing feature in the Advertising Settings section at https://www.facebook.com/ads/preferences/?entry_product=ad_settings_screendeaktivieren. You must be logged in to Facebook to use this feature. If you do not have a Facebook account, you can disable usage-based advertising from Facebook on the European Interactive Digital Advertising Alliance website: http://www.youronlinechoices.com/de/praferenzmanagement/.
Data entered into forms is encrypted when transmitted to the server. You will recognize that your data is transmitted via a secure connection by the "https" instead of "http" in the address bar.
Delivery
As a manufacturer we are aware of the opportunities and responsibilities that we have on the growing garbage dump. Wherever possible our products are made from recycled or natural raw materials. Packaging is free of plastic materials. We also work with our suppliers to reduce plastic waste. Why this? Because we cannot go on polluting the planet with disposible plastic. Check out these websites for more information.